South Dallas Mosque 2016-04-03 Sun

Dallas 2016-07-09 Sat


---

Word Magazine

Rich's Chess Tournaments Omaha
RCTO.us
Shabazz Chess Tournament Omaha 2015 [ May 3rd ] in honor of the man of Peace
Metoyer Chess Tournament Omaha 2014 $1,000.00 1st Place Prize

---

Dr Shabazz with M,A,Yah at 2011 Chess Tournament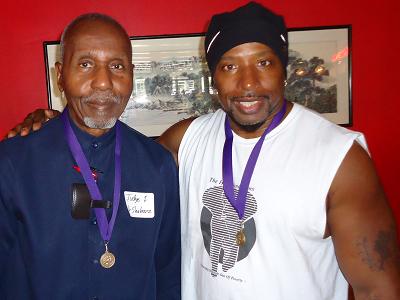 click on PIC to see Wildemar Chess Tournament 2011
Note: M,A,Yah defeated the Winner after official play was ended !

---


The Heartland News is published in Omaha NE USA
founded November 2010 by President/Owner M,A,Yah

Charging Straight out of Poverty

The Heartland News is the first street paper in the state of Nebraska.
Street papers are a worldwide phenomenon, representing a global independent media movement, sold in the streets of every continent.
The first street paper emerged in the late 1980's.
There are now over 100 street papers around the world, with new ones popping up at a steady rate.

Key Points:

38 million street papers sold each year
provides employment for the homeless
over 100 street papers across the world
provides work rather than aid
donations needed & accepted
The Heartland News builds relationships with the homeless and the unemployed by hiring them as vendors to sell The Heartland News to the public at a cover price of $1.00.
The Heartland News provides sales training sessions, orientations and presentations on the code of conduct to the homeless and the unemployed before they are allowed to approach the public as vendors.

With the common motto used being a "Hand up, not a hand out" as providing work is seen more suitable than providing aid.
Vendors will be licensed and given an ID badge with a vendor number.
Vendors will also wear a baseball cap or apron, bearing 'The Heartland News' logo when making sales in public.

It is estimated that more than 38 million copies of street papers are sold each year, providing employment for thousands of homeless people.
Which proves that street papers pave the path for the homeless to charge straight out of poverty.

Call The Heartland News today at 402-453-4931, If you have any other questions or comments.